PCB Assembly
From PCB design to PCB prototype and assembly, Levison Enterprises has the experience you need for your PCB assembly project.
Levison Enterprises is a high-quality, small-medium build PCB assembly manufacturer. At Levison Enterprises, we pride ourselves on providing all-encompassing printed circuit board assembly (PCBA) services tailored to your exact needs and serviced in-house at each level.
Our assemblers are trained under J-STD-001 requirements and inspect to IPC A-610 Standards. Quality initiatives and dexterity help us provide seamless and truly elite PCB assembly services for our partners and clients.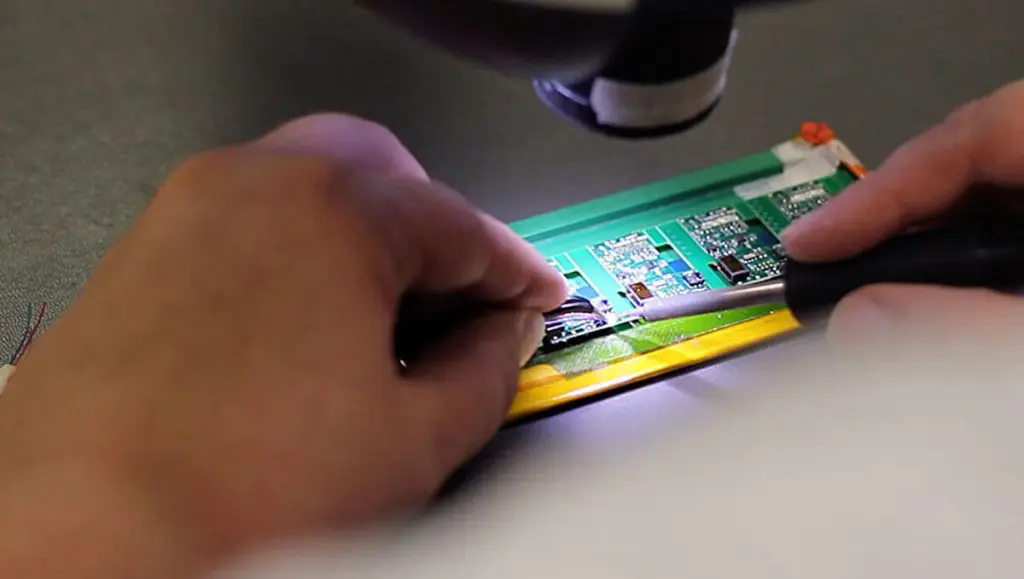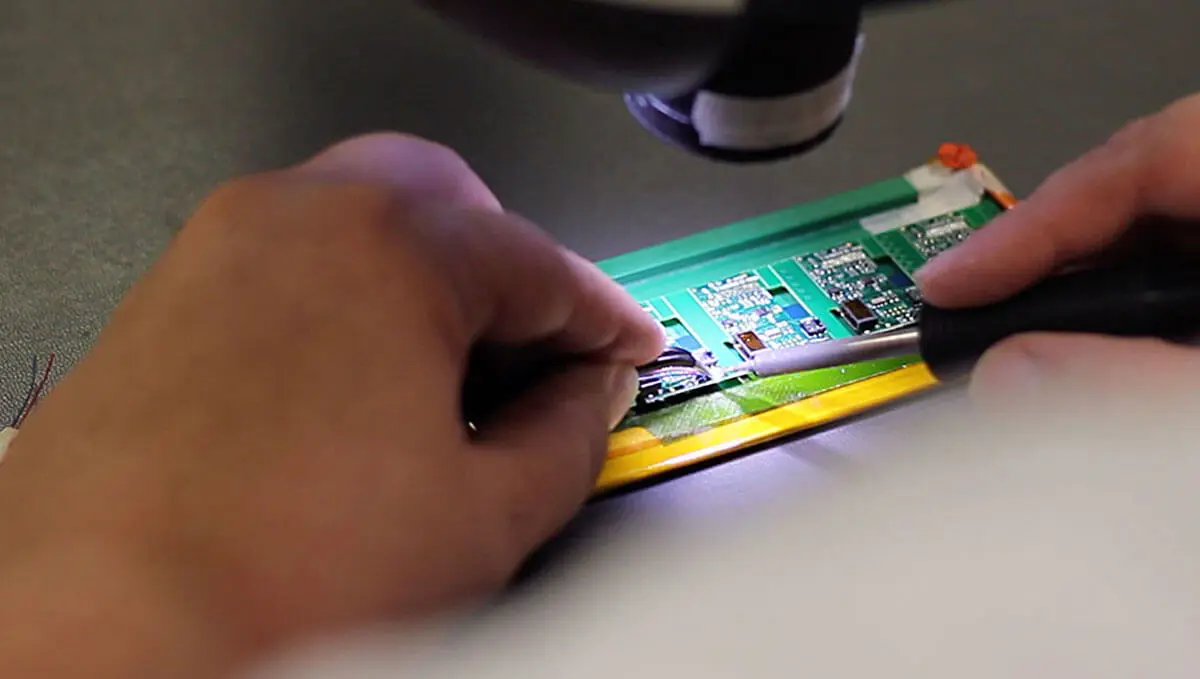 We can handle your PCB assembly needs with the precision, care, and efficiency that reflects our history of providing expert PCB engineering and design services in addition to our high-quality PCB assembly, manufacturing, and repair services. Our attention to detail and quality standards continues to position Levison Enterprises as a leader in the PCB assembly industry.
PCB Design Services
Our in-house design and engineering teams focus on collaboration with clients to create functional, efficiently designed electronic products. Years of experience with evolving technologies allow us to serve a wide variety of clients across many industries.
Past projects have included designing printed circuit boards and electronic components for medical device companies, military applications, government contracts, food service equipment, and aerospace engineering.
The skill and techniques we use to serve our clients include:
Robust design capabilities with the latest cutting-edge software, applications, and equipment.
Experienced mechanical design using platforms such as AutoCAD and SolidWorks.
Multiple display technologies.
Rapid prototyping.
3D printing capabilities.
Machine-user interface designs.
Extensive Design For Manufacture analysis using state-of-the-art testing equipment and techniques.
Complete product design from planning to development to production.
P
rinted Circuit Board Manufacturers Offer DFM Analysis
The end goal of Levison's DFM analysis is to find a product design that involves the least amount of complexity in the manufacturing of the different components. Modern electronics are extraordinarily complex, so a DFM analysis can help find ways to trim excessive materials spending and produce more streamlined printed circuit boards. We start with the concept design for your PCB assembly and determine any areas we can improve for more efficient manufacturing.
The main goal of DFM analysis is to reduce the overall costs for producing all of the parts of a product or assembly.
When you come to Levison Enterprises for PCB assembly services, some of the main areas of concern with any project are material costs, overhead, and the labor costs of manufacturing and assembling your products. A thorough DFM analysis will help to minimize these expenses and produce a more profitable end result.
PCB Prototype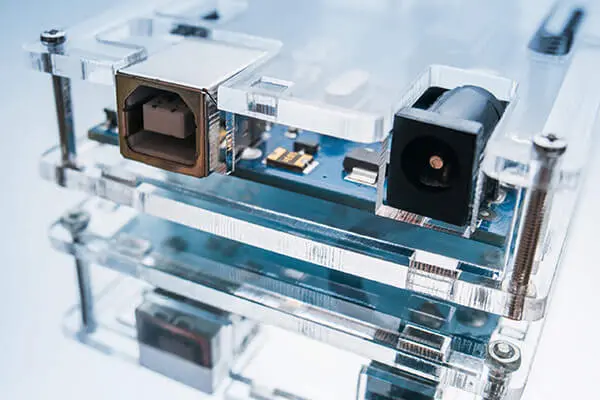 Our quick-turn prototyping services allow for small or limited runs of your PCB project to make sure it is functioning properly. Each and every PCB prototype project is thoroughly tested through each stage of our process. This also allows our engineering team to properly assess each component. Our quality standards are put into place even if your build doesn't require it.
Prototyping your PCB design allows Levison's engineering team to test your components individually enabling them to pinpoint any issues in the design or manufacturing process. Creating a PCB prototype allows for streamlined PCB designs, that are vetted before production.
Working with Levison Enterprises for your PCB prototyping can seamlessly transition to full-scale production keeping our quality controls and certifications in place as you move into PCB manufacturing and assembly.
Your PCB Assembly Manufacturer
Our PCB services include SMT, through-hole, rigid-flex, and mixed flex circuit technologies. Levison Enterprises' cutting-edge infrastructure and specialized components allow us to build parts and products to the exact specifications requested.
We can incorporate both traditional and modernized technologies to meet your specific needs from tip-to-tail through final assembly, including:
Through-Hole Assembly
Prototype, Low, Medium and High Volume
Mixed Technology
Flex and Rigid-Flex Processing
Single and Double Sided Surface Mount Technology
Programmable Devices
Fine Pitch Placement
Hand Placement
BGA and PGA Placement
Electromechanical Builds
Electronic Control Panels
Full System Testing
Mounting and Finish
The J-STD-001 Difference
At Levison Enterprises, quality assurance is our first priority. Our intensive training and certification program ensures that our assemblers are fully vetted and trained to recognize and comply with the following requirement standards:
Safety, Tools and Electrostatic Discharge (ESD) Specifications
Wire and Terminal Assembly Protocols
Through-Hole and Surface Mount Technology Requirements
General Soldered Connection Acceptance Standards (including Lead-Free)
Machine and Reflow Soldering Process Requirements
Test Methods
Statistical Process Control Methodology
Levison Enterprises can address any of your printed circuit board needs, from prototyping and designs to final assembly and finish. We treat each project as our own, and we transform ideas into working, moving, and well-designed electronics of all types.
PCB Assembly – Customer Focuses
Levison Enterprises makes customer service our top priority for every order. Our goal is to create fantastic finished products, and every step of the process from design to delivery receives the utmost care and attention.
Let Levison Enterprises put our experience and commitment to client satisfaction to work for you.
When you partner with Levison Enterprises as your sole electronic contract manufacturer, you will be able to see the difference in quality, flexibility, and savings that comes from working with a single electronic contract manufacturer.
To learn more, contact us for a free quote.