Hiring An Electronic Assembly Service
Searching for a new electronic manufacturing partner can be for a variety of reasons. Some examples might include:
You have designs and a plan – now you need the next step.
You need to reverse engineer a legacy part you don't have the files for 
You have an issue that your current electronic manufacturer can't accommodate
Your next step is searching out the right manufacturer that has the certifications you need and the experience in your type of build. However, you should be searching not only for an electronic contract manufacturing service but a manufacturing partner.
Who is an OEM?
In the world of manufacturing, there are many acronyms you will familiarize yourself with. Everything begins with the OEM.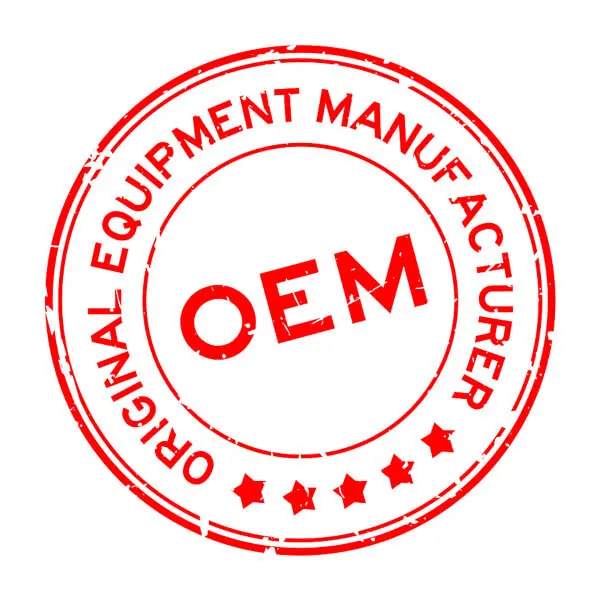 The OEM is the Original Equipment Manufacturer. An OEM focuses on product development and innovation in its industry. Their part design and production may be marketed or resold by another manufacturer, but the OEM will retain the rights to the part.
While some OEMs handle all aspects of electronic manufacturing, others outsource the manufacturing process to an electronics manufacturer.
An ECM (Electronic Contract Manufacturer) makes the electronic parts for the OEM. Though the parts are manufactured by the ECM, the OEM typically puts their name on the part when selling to customers.
When the OEM outsources their electronic manufacturing, they are partnering with an Electronic Manufacturing Service (EMS). AN EMS designs, manufactures, tests, ships, and repairs electronic parts and assemblies for OEMs. Some EMS partners offer product development, design assistance, supply chain management, and other valuable services.
The OEM and EMS form a true partnership through electronic component prototyping, testing, and manufacturing. This partnership adds efficiency to the product. Expert engineers are skilled in the best design and components to use. This helps streamline your material and labor costs, getting the product to market faster and at a lower cost.
Making sure your EMS manufacturer adheres to quality standards ensures that the electronic builds will meet regulatory requirements for any industry.
What is Electronic Manufacturing Services (EMS)?
An Electronic Manufacturing Services (EMS) provider is a company that designs, manufactures, tests, distributes, and provides services for the electronic components and assemblies for OEMs. Sometimes they are referred to as an ECM (Electronic Contract Manufacturer). While many EMS providers are located overseas, there are many benefits to partnering with a domestic electronic manufacturing services business. EMS manufacturers are able to offer electronic manufacturing services for high and low-volume clients, as well as components for a variety of industries.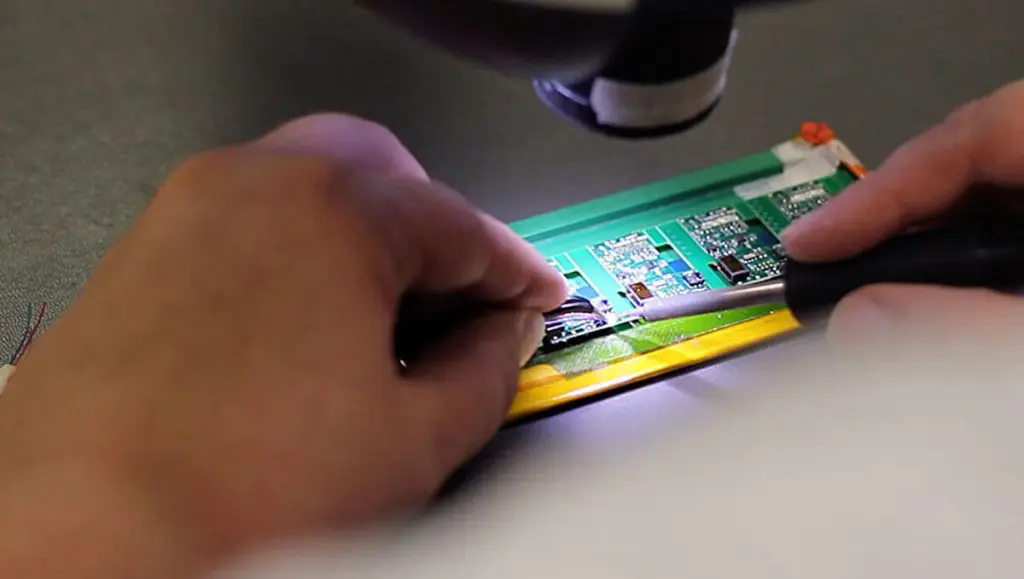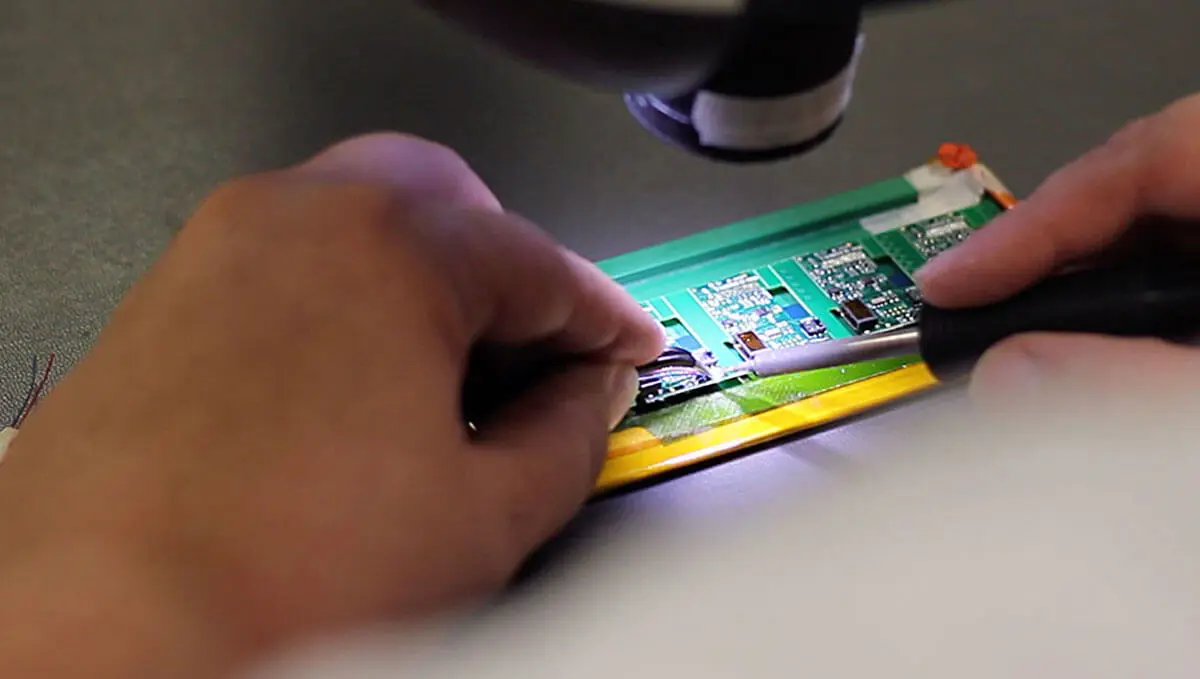 Surface mount technology (SMT) on printed circuit boards (PCB) has allowed for more rapid assembly of electronics. Many OEMs found that outsourcing their PCB assembly greatly reduced their bottom line.
Previously, the electronic assembly had to be handled in-house by the electronic manufacturer. Partnering with an electronic manufacturing service allows these partners to specialize in electronic manufacturing and assembly. This frees the customer from needing to have the technology, machinery, component inventory, and expert electronic engineers.
In addition to the manufacturing, an EMS manufacturing partner can provide PCB design services, prototyping, testing, reverse engineering, and troubleshooting. Working with an electronic manufacturing partner can help ensure compliance with quality standards and regulatory requirements, as well as many additional benefits.
What are Different Types of Electronic Assembly Services?
There are many services that an EMS partner can provide when you outsource your electronic manufacturing. Ideally, your EMS provider should offer support that will last throughout your product's entire lifecycle. Some services to look for include:
Mechanical Design
Many electronic assemblies also include mechanical engineering expertise. Look for multi-disciplined teams to help your project.
Retrofits/Reverse Engineering
Many legacy products are still in use today but don't have drawings. Utilize reverse engineering and retrofits to help create a design of your existing product or electronic device to make it more efficient or change current board layouts.
DFM Analysis
Design for Manufacturing (DFM) helps you design your components with manufacturability in mind. This will help get your design and product to market faster, while still ensuring a top-quality product.
Build-to-Print
A quality EMS partner can create boards by using your drawings and specifications. Engineers will review the drawings and make sure they are optimized for production.
PCB/Electronic Assembly
The latest technology and equipment can optimize the process of PCB and electronic assembly capabilities. This includes prototyping, single and double-sided surface mount technology, mixed technology, through-hole assembly, programmable devices, and more for printed circuit board assembly. We can provide small to medium volume runs.
Cable and Wire Harness Assembly
Cable and wire harness assembly services include round and flat cables, analog cables and electronic length measurement, wire harnesses, hand, and automated termination processing, and continuity testing. Our cable assemblies processes' are efficient and regularly tested checked for quality.
Rapid Prototyping and 3D Printing
Rapid prototyping allows you to see multiple versions of your concept and choose the best options before committing to the manufacturing and assembly process. Cutting-edge technology and processes can create prototypes that drastically cut the lead time and costs associated with traditional prototyping models.
Finishing Services
The EMS partner you choose can be a full-service partner, taking on the final steps of the product and saving your company energy. Fulfillment services offer packing, shipping, and delivery that meets your needs.
Why You Need On-Site Electronic Engineers at Your Electronic Manufacturer
Having on-site electronic engineers is not just an added benefit when you choose an EMS partner. An on-site engineer should be one of your main considerations when finding the right electronic manufacturing partner for your project. There are multiple benefits to choosing an outsourced EMS provider with engineering support available. An electronic device project outsourced to an EMS with on-site engineers has a much higher degree of success.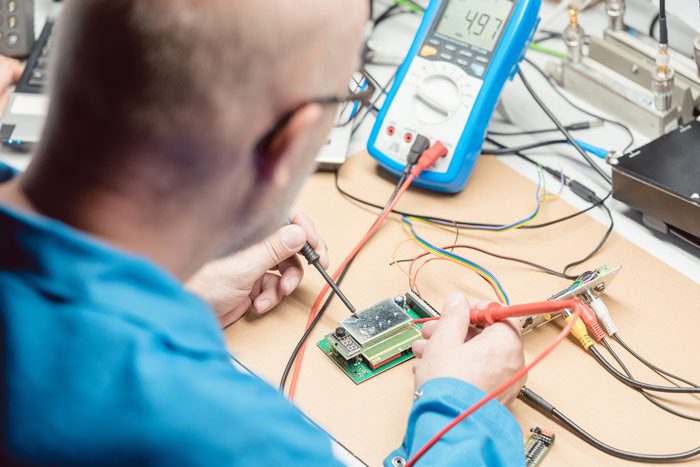 When an electronic engineer is involved in your project's design and manufacturing, your turnaround time can be reduced with increased product reliability. The more expertise involved in your project, the higher the chance of success.
An on-site engineer involved in your project will look for ways to improve the quality and precision of your design. Engineers will choose components that will not add additional time and expense in the manufacturing phase.
If your project enters the manufacturing stage before potential problems are discovered, the cost of going back and troubleshooting can be expensive and add extensive time to the project.
When things go wrong, you want someone who understands your project and how to fix it before the project gets off track. Engineering support throughout the entire process means that your project has a much higher chance of success without expensive redesigns. On-site electronic engineers should be on your list of must-haves when you are choosing an electronic manufacturing partner.
Where Should You Outsource Your Electronic Manufacturing?
Choosing to outsource your electronic manufacturing is a smart decision for most OEMs. When you outsource your electronic manufacturing, you can expect expertise and efficiency with a high-functioning electronic product in return. When you are making the decision about the right electronic manufacturing partner for your product:
Consider the reputation of the manufacturer
How well they communicate
Their experience in the industry
Their ability to handle the entire project in-house
Capabilities of their manufacturing technology and equipment
Choosing A Domestic Electronic Manufacturer
Choosing a domestic partner has many benefits over outsourcing overseas. When you choose a domestic EMS provider, you know that your communication will be more effective. Counterfeit parts will be less of a risk and your intellectual property will be protected.
You need a manufacturing partner who will have a complete understanding of the quality standards and regulatory requirements necessary for your industry.
In addition, choosing a domestic EMS partner will typically have a shorter time to market.
Benefits to Outsourcing Your Electronic Device Assembly
Outsourcing your electronic device assembly may be one of the best decisions you can make during your product development. These partners understand the standards your project needs and will make sure your product meets or exceeds all industry and regulatory guidelines.
EMS manufacturing parenters obtain and maintain certifications to ensure that they are up to date in all standards. You will have a skilled and dedicated workforce, including on-site engineers, for the optimization of design, troubleshooting, and manufacturing. Design support can be provided, which means your product will be optimized for manufacturing right from the beginning.

These experts are essentially an extension of your team, and through them, your products will be built with state-of-the-art equipment and technology. The most up-to-date equipment and technology are crucial to staying relevant in the industry. An electronic manufacturing partner has the means to invest in what is needed for today's electronic components. An electronic assembly service partner will have vetted suppliers with supply chain management processes in place, which means part obsolescence and counterfeit parts are much less of a concern.
Outsourcing your EMS manufacturing also ensures that your product will not be at risk of delays in delivery. The in-house engineers can determine any issues in design early in the process, saving time and money. Delays – or worse, flawed products – can damage your reputation, but outsourcing means that you will meet all your requirements.
The benefits of outsourcing your electronic manufacturing are numerous and make a big impact on the overall scope of your project. When looking at it purely from a numbers point, outsourcing makes sense in nearly all electronic manufacturing.
Counterfeit Parts in Electronic Manufacturing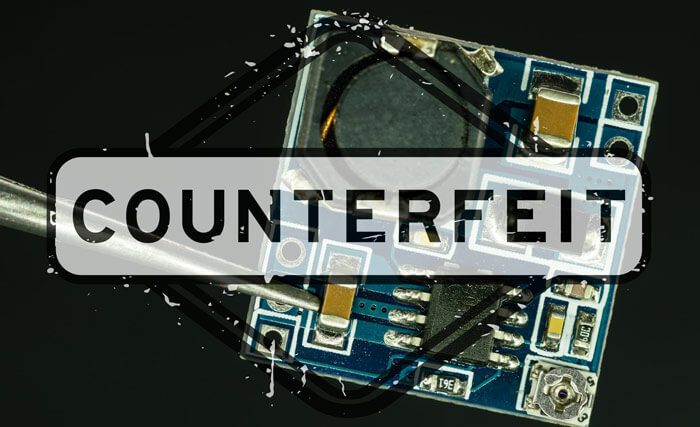 A counterfeit electronic component is an imitation, unauthorized, or modified electronic component that is sold and presented as a legitimate component. In some cases, it can also be a used component that has been altered to be misrepresented as new.
Counterfeit parts can be very difficult to distinguish from legitimate components, especially with those who are unfamiliar with electronic parts and components. Many suppliers who deal in counterfeit parts are able to mimic photos and packaging and have professional-looking websites. Using a counterfeit component puts your product at great risk.
Counterfeit parts are often subject to product malfunction and failure. In some circumstances, counterfeit parts can result in short circuits, electrical shocks, fires, and equipment failure. Counterfeit products can be detrimental to your company's reputation, and they often will not work as designed.
Counterfeit parts should be avoided at all costs.
Because they can be difficult to distinguish from legitimate components, it is important to partner with an ECM that has a mitigation process, including vetted suppliers, already in place. A reliable ECM will understand how to avoid counterfeit components.
Counterfeit components have been known to slide through undetected when thorough testing is not in place. Working with an electronic manufacturer who performs thorough testing will ensure that counterfeit parts will be caught.
ECM manufacturers will know how to perform inspections and look for indents, thickness, edging, texture, and pins, which will all help in catching any potential counterfeit components.
Industries Benefiting from Electronic Contract Manufacturing
Food
Government
Aerospace
Vetronics
Medical Device
Defense
Industrial
Safety & Testing
How to Source Quality Electronic Manufacturing Services
Once you have chosen to outsource to an electronic contract manufacturer, sourcing a quality ECM to partner with is the next step.
If you want a quality finished product, you need to make sure you find a partner who is focused on quality assurance during the PCB assembly, prototyping, testing, and manufacturing.
With quality certifications in place, you know you have a potential partner that values consistency and safety and will ensure you have a final product you can depend on.
When looking for a quality ECM partner, look for:
Component Management with Vetted Suppliers
Experience in Multiple Industries
Continuous Improvement Processes
Streamlined Delivery
Testing and Inspections
Certifications
In addition, the ECM you choose to partner with should have established processes in place for the services they offer. Choose a manufacturing partner who goes above and beyond the minimum requirements and puts their focus on continuous improvement and obtaining relevant certifications.
Which Quality Certifications Should Your EMS Have?
While certifications are not required for a business to market itself as an ECM, they are necessary to work with certain industries. In addition, certifications show that the ECM is committed to quality and continuous improvement. Some of the certifications to look for include:
FDA Registration
Registration with the FDA ensures that all regulations are met for all manufacturing and products related to medical devices and anything involving food and beverage. All partners working with these industries need FDA registration.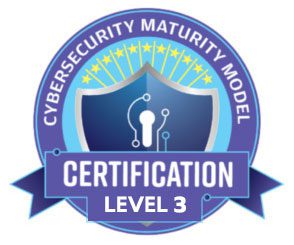 CMMC
CMMC is Cybersecurity Maturity Model Certification and provides support for all defense contractors. This certification is the solution to fix low rates of compliance. Only businesses with a valid CMMC certification can work with products related to the United States Government.

AS9100 Certification by NSF-ISR
AS9100 certification by NSF-ISR is an aerospace quality management certification. AS9100 is a highly stringent quality standard that provides greater part and product traceability throughout the design and manufacturing process. This certification is becoming increasingly necessary for the aerospace industry and ensures that strict requirements are met.

ISO 9001 Certification by NSF-ISR
ISO is the International Organization for Standardization. ISO conducts third-party audits to check compliance. It ensures customer satisfaction while meeting statutory and regulatory requirements.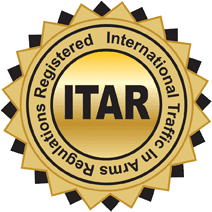 ITAR Registration
ITAR (International Traffic in Arms Regulation) is a set of regulations from the US State Department used to control the import and export of sensitive defense-related information and materials. Partners who are registered with ITAR will classify ITAR related projects correctly and handle the information properly.
IPC and J Standard Certification
These are workmanship certifications for soldering cables and circuit board assemblies. All manufacturing team members must undergo training and pass testing to earn the certifications.

NIST Certification
NIST certification involves the requirements that non-Federal computer systems must follow to store and process Controlled Unclassified Information (CUI).
Choose Levison Enterprises for Your Electronic Assembly Project
Levison Enterprises is an electronic contract manufacturer located in Northwest Ohio. With engineers and designers on staff, you can count on Levison Enterprises. Levison offers a team of experienced electronic engineers who can provide a fresh perspective of your current design and optimize that design for production. The electronic engineering team at Levison will perform a DFM analysis before manufacturing and offer upgrade suggestions for efficiency and/or replace old or obsolete parts for legacy products.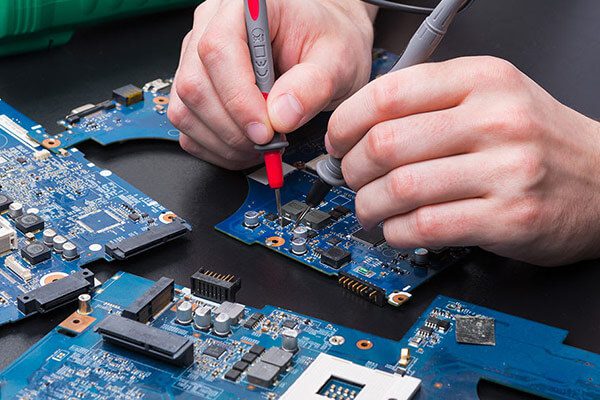 Levison Enterprises offers reverse engineering services to help your products perform in today's ever-changing technology landscape. Our electronic engineering services also include troubleshooting, repair, software programming, and electronic testing.
Levison Enterprises offers prototyping for your design before manufacturing for function capabilities and testing. Whether it's your design or ours, we have the checks and balances to confirm reliability by rigorous testing at every stage of the build. We conduct ongoing tests as your build progresses to ensure functionality and accuracy while identifying potential problems before your project is under review for a final inspection. Your system assembly is overseen by our engineers every step of the way.
We provide PCB Build to Print services. Either by hand or machine, our technology capabilities allow for rapid production of your printed circuit boards, offering fine pitch and precision placement. We offer a variety of board colors, screen printing, and conformal coating, as well as small-medium volume.
Levison offers cable and wire harness assembly, as well as complete panel wiring and assembly, and full box build assembly for electronic projects. Our team of assemblers has experience with small electronic enclosures as well as large-scale enclosures.
We are committed to quality and regularly perform third-party audits to maintain and exceed expectations and quality standards. We are approved and hold the necessary certifications and regulations to work with food, government, aerospace, vetronics, medical device, defense, industrial, and safety and testing industries.
Levison Enterprises is ready to assist you with your next project. With our engineering and design services, your project will be put through rigorous testing before it moves into production. Once in production, your project continues to be tested and checked.
Our experienced team is ready to assist you in bringing your next electronic manufacturing project to life. Levison Enterprises has the reputation for excellence you and your team can count on.